About Masthead Enterprises
We help our customers have

the best sailing experience possible!

We have 30 years of experience providing expert advice, exceptional customer service and
quality sailboat Industry products. Our goal is simple, to help you have "
the best sailing experience possible!

"

About Masthead Enterprises
Masthead Enterprises
-Founded 1992
Masthead was founded in 1992 by fellow sailors Leslie Fisher, Jeff Linton and Paul Silvernail.
Growing up in sailing families, all three partners had the opportunities to experience both the racing and cruising side of sailing. The world of sailing turned to vocation for Jeff, Leslie and Paul. Each choosing to work in different aspects of the marine industry.  Sailing also brought the three together on the race course. Sometimes as competitors and many time crewing together in a variety of one design and keelboat regattas. They found that preparation was a large part of a success on the race course. Which turned many discussions to design of gear and gadgets to make a boat faster and easier to sail. This evolved into ideas of building a multi-function sailing business that would soon become Masthead.
Starting with designing and building boat covers, equipment bags and specialized gear for many one-design sailboats. We now manufacturing over 500 different designs.
The Masthead Used Sail business quickly became one of the largest used sail shops in North America by networking with marine industry connections. Over the last 30 years we have sold over 16,000 sails. All of our sails are in stock at Masthead Enterprises. We generally have 2000 to 2500 new and used sails in stock and ready to ship out.
The Sailing Store grew over the years from a few pieces of technical gear to an inventory of 5000 products. Including major brands of hardware, line, foul weather gear, sailing apparel and of course gadgets to enhance the sailing experience. One of Masthead's popular events were Foul Weather Fashion Shows which brought sailors together and gave opportunity to see new trends in the sailing world.
In 1998 Masthead Started selling "trailerable" sailboats. We representing Catalina Yachts, Com-Pac Yachts and RS Sailboats. We sell a variety trailerable sailboats and sailing dinghies from 9 to 27 feet. Named Catalina's top dealer in the Bay and Sport Series several times in 10 years.
To thrive in the marine industry we learned to be diversified and to change with the trends. In 2012 we moved Masthead to a larger 12,000 sq. ft. facility which has enabled more expansion of our existing products and services. Present day, Jeff Linton has retired from the business to pursue more time sailing and fishing, while Paul and Leslie continue to look for the next new trend in the world of sailing.
Looking back it has been our pleasure to service our customers for the last 30 years and we look to introducing sailors of the future to a world we've found so fulfilling.
We offer a large selection of sailboat related products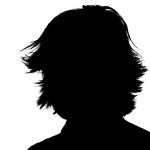 We are devoted to our customers and focused on helping them with all their sailing needs. Our goal is keep our customers for a lifetime by providing excellent customer service. Thus, we look out for our customer by providing competitive pricing and quality sailboat products, from accessories and hardware to nautical instruments and boating apparel to the sale of small boats or your dream yacht. For Masthead Enterprises, 100% customer satisfaction is very important and is part of our goal of achieving "the best sailing experience possible".
We are constantly evaluating products for benefits, value and price by assessing details such as the ease-of-use, functional capabilities, serviceability and durability. We even test our products on our own sailboat in the gulf. Our goal is to further the enhancement of the sailing experience of our customers by offering quality products and ensuring correct usage or deployment of our products.
Exceptional customer service for all our products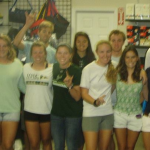 Our team is experienced in the latest marine technology and sailing gear to fully satisfy your needs for quality sailing products.
We have an impressive wealth of knowledge, experience and actual hands-on expertise using the sailing products we sell. All our Masthead Enterprises staff is trained to deliver excellent customer service by explaining product features and benefits and performing administrative tasks in a timely manner.
For us, customer service is the lifeblood of our business. We make it easy to understand, compare, select and purchase our products. We feel it's extremely important to get the right products for your needs the first time. This allows you to enjoy your time at sea trouble-free.
Our customer service is the fundamental reason why we provide more value than our competitors. It's also why many of our customers consider us the trusted advisers to help them have a safe and wonderful sailing experience.
Our goal is to help you have
the best sailing experience possible

, while you are on deck or sleeping in your cabin.
Call us at 1 (800) 783-6953, to discuss your next sailboat or any of our sailing gear or accessories. We look forward to serving you.